Our last stop took us to Split, Croatia. The past week has gone by far too quickly and it was bittersweet to disembark this morning knowing that we are visiting the last of five beautiful ports on this itinerary!
Split is the second largest city in Croatia and a popular seaside destination for both Croatians and international tourists.
Split is the first port we had this week where you can disembark and get into the city without a tender or bus ride. It was a nice change to be able to disembark in our own time and get to town quickly without spending time waiting.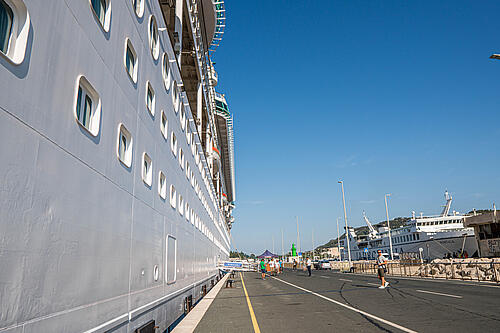 It was a ten minute walk from the port into town where we walked through the city walls into the old town. Just like yesterday in Kotor, it was like entering the Middle Ages.
Our first glimpse of Split was the central square of Diocletian's Palace, an ancient 4th-century palace. The palace was built both as a Roman military camp and as a place for Diocletian, a Roman Emperor, to spend his retirement.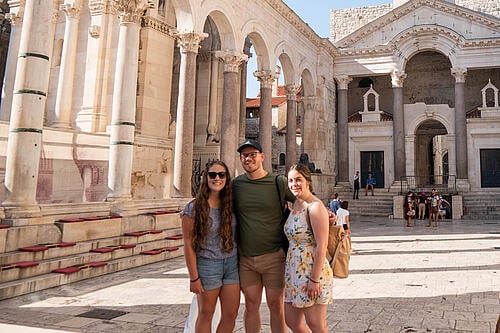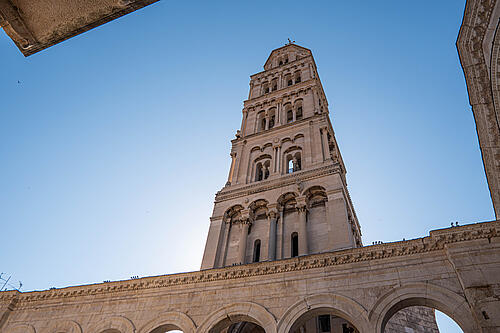 We spent some time navigating the narrow streets of Split and taking in the history of the city. I was mesmerized by the city's ancient walls, where the old part of Split met the new.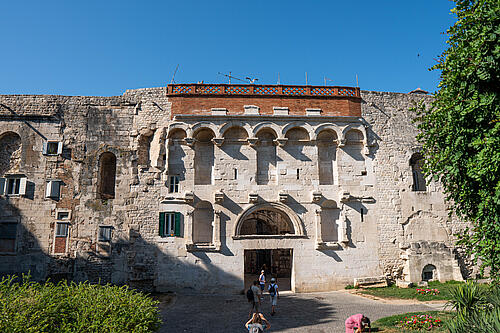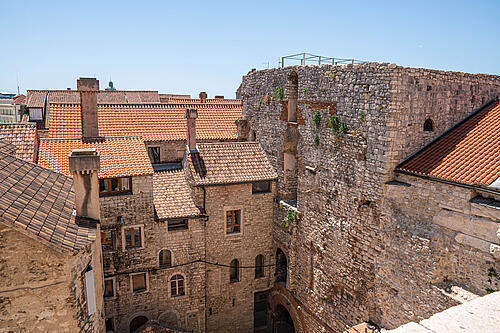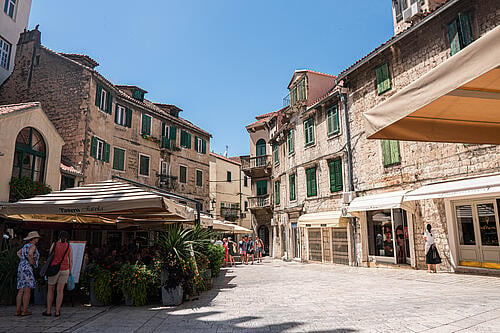 Interestingly, many Game of Thrones location scenes were filmed in Split. It's easy to see why they chose Split as the filming location, as parts of the city definitely make you feel like you've stepped back in time.
A Game of Thrones museum and gift shop are also located in town, which could be a fun activity for big fans of the series!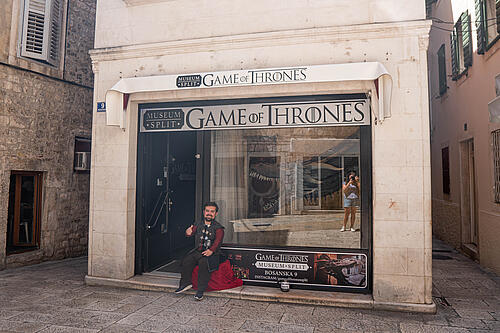 afternoon at the beach
The temperature was uncomfortably warm today at 36 degrees so we didn't have the best conditions to walk around the city all day.
Instead of toasting in the heat, we decided to visit a nearby beach in the afternoon to cool off.
Split is known for being a resort town with lots of beaches so I was curious what the hype was about. We chose Kasjuni Beach which is 15 minutes away from Split.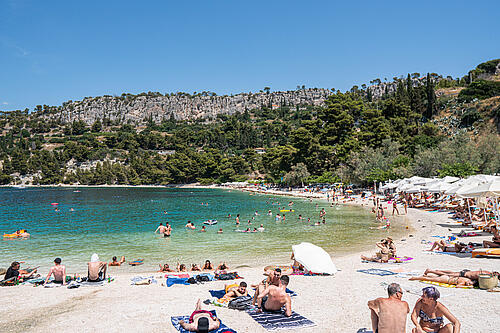 For some reason my phone service wasn't working in Croatia this morning, so I couldn't order an Uber to the beach. Instead, we grabbed a taxi near the entrance to Split's old town. The cab was metered, but at around $30 for a 15-minute ride to the beach, it seemed pretty steep.
Kasjuni Beach is located in a small bay, so the water is calm, clear and refreshing. Greenery and hills line one side of the beach while the other faces the open Adriatic Sea.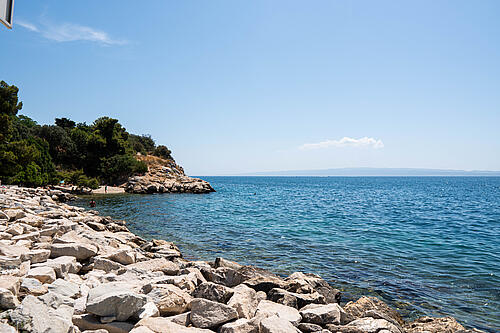 We forgot to bring pool towels this morning (a rookie mistake!) so we decided to hire sun loungers for the day. A beach club operates on Kasjuni Beach, renting out day beds and beach chairs. There is a restaurant and bar, as well as changing areas and toilets.
We stayed on the beach for about two and a half hours, where we took a dip in the sea, lounged on our sun loungers and enjoyed a lunch we packed from a bakery in Split.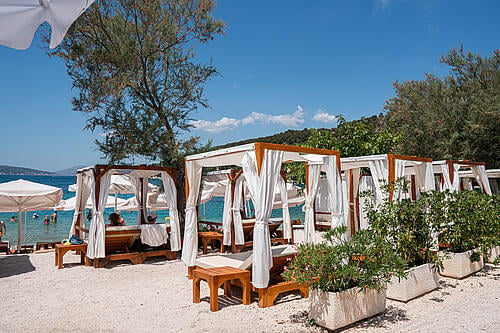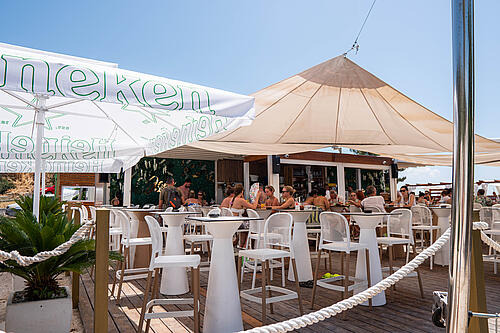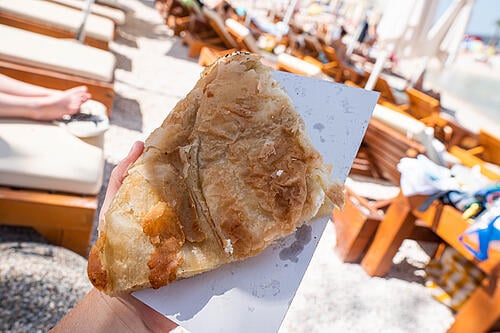 Luckily, my phone service worked later in the day, so we were able to Uber back into town for about $8 (over $20 cheaper than the cab!).
Back to Split
Although the beach was really nice, we wanted to go back to Split to explore more of the old town. After all, we can find beaches all over the world, but we only have a few hours left to explore Croatia!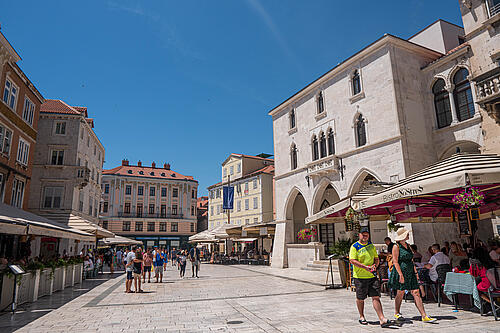 We shopped for some souvenirs in town and enjoyed some delicious gelato. In these historic cities, wandering around without a plan is just as fun as planning a full day of sightseeing!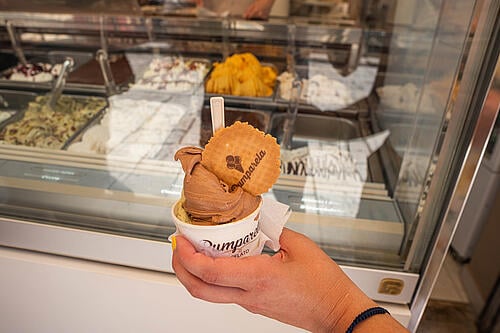 Our final stop of the day was a climb up the bell tower of Diocletian's Palace, which soars over 55 meters into the air and offers panoramic views of Split. We bought tickets to the clock tower for $6 each and started the climb. Extremely steep stone stairs at the top of the tower turned into metal stairs a few floors up, which were much easier to climb.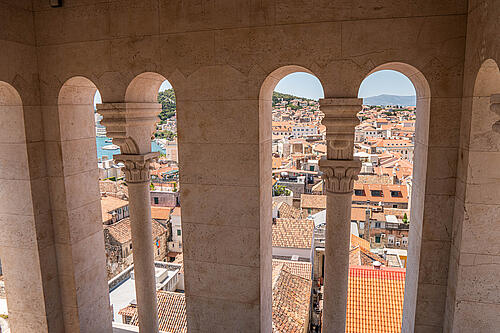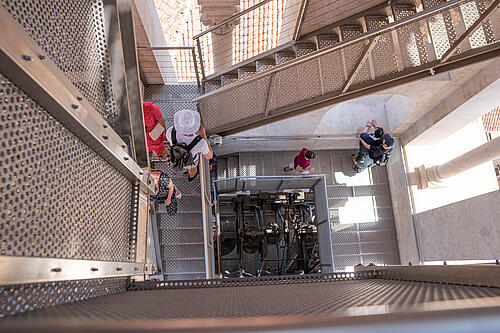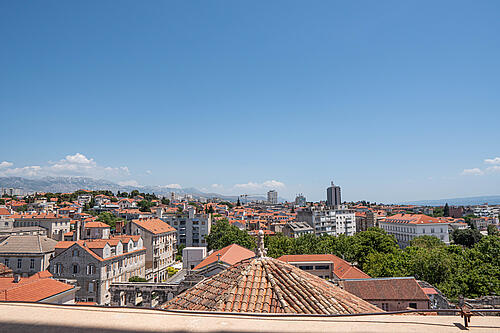 The view from the top was spectacular, looking out over Split, the port, the Adriatic Sea and the surrounding mountains.
Back on board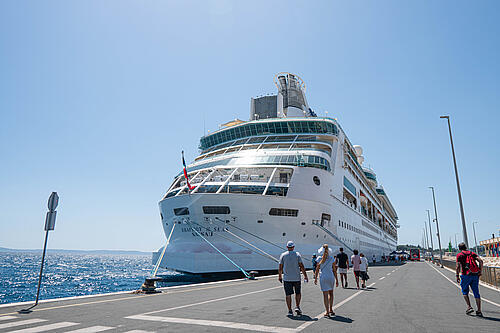 Our port day in Split was short today, with all on board at 4pm. Once we were back on board, I spent a few hours working on the content of the Royal Caribbean blog in the Centrum. Overlooking Croatia and the Adriatic Sea as we sailed away from Split it was as good as an "office" gets!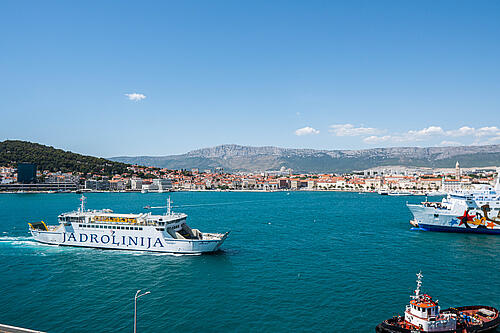 We had about $100 onboard credit left, so we made reservations at the Izumi for dinner tonight. There is no hibachi option on Rhapsody of the Seas so we enjoyed udon noodles, ramen, fried rice and potsticks!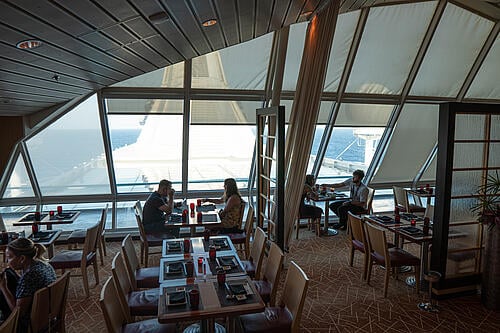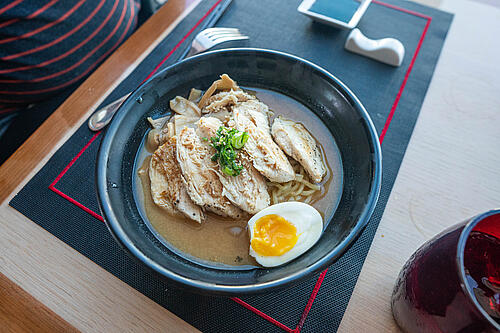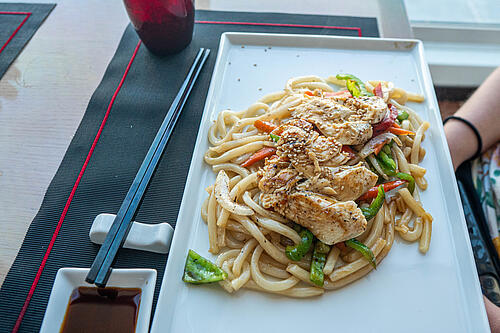 Everything was delicious as always, and a meal at Izumi isn't over until you've had mochi ice cream and crunchy sesame balls with red beans.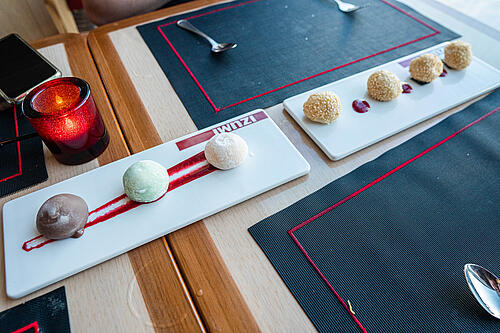 We ended our night with a beautiful sunset on the pool deck before heading back to our cabins to (unfortunately) pack our bags.
I think this was the best cruise itinerary I've ever done (although it may be connected to Alaska). It was very port intense so I wouldn't say it was the most relaxing cruise but the early morning hours and thousands of steps in the port were more than worth it.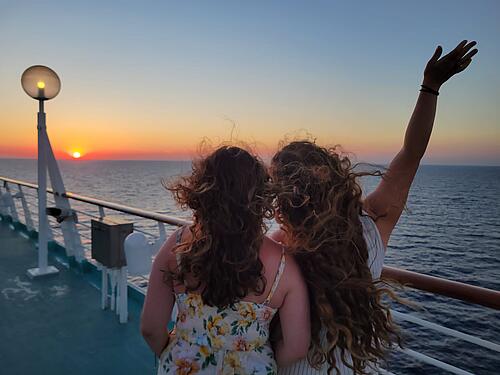 I'm sad this cruise is ending but super glad I got to share this experience with my siblings. The good news? Our cruise ends in Italy tomorrow, which is a good excuse to continue exploring Europe!
Thanks for following me on my live blog! We'll be back with more live blogs from Matt on Mariner of the Seas later this month during the Royal Caribbean Blog Group Cruise.